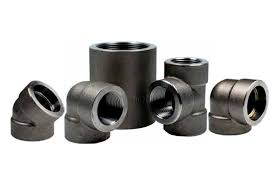 A105N
Class : 3000#
Sizes : 1 /2" - 2"
Forged fittings are created using a process called forging. The process of forging heats a piece of carbon steel that is placed between an upper and lower die, which molds the heated piece of carbon steel into the desired shape. After the forging process, the molded carbon steel is put through a machining process, where it is finished to meet all required specifications.
Oil & Gas Refinery
Petrochemical
Shipyard
Contact Us
and we'll get back to you soon.
Brochure
Download our latest brochure.